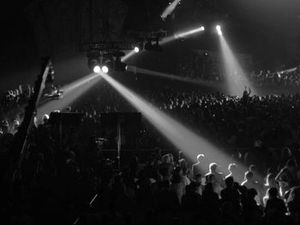 TESTIMONIALS
"

From the Ladies of the Annapolis Links: Maranda Anderson : Go ahead Mr. DJ!!! Music is 💣. Tiffany Williams (she/her): Great cause! DJ is awesome! Brenda Johnson: Yeesss DJ Mr. E 💃🏾. R. Nicole Sharp: Soul Clap!! Soul Clap!!! Courtney Bracey: Percolator may require a soak come tomorrow! Joi Ridley: YESSS!! R. Nicole Sharp: Ohh I like this mash up! :) Joi Ridley: Percolator & Cupid…classic & Criss cross!! The Hardens: This song was one of my uncle's favs...thank you DJ Mr. E! Debbie Hardy-Cartwright: Great Music! Thank you mr dj. Susan Leigh: Link Sisters...I had such a great time...good music, great mixology presentation....great event and congrats to all the members of the Annapolis (MD) Chapter...Hugs from Washington (DC) Chapter...Nannearl Blackshear: It was Awesome! Better than DJ Nice! Tara Lampkins : Great event, DJ and mixologist! Robin Ott : Music was GREAT! Thank you, DJ Mr. E! Tracy Terrell : Wonderful event with good music! Kristen Barr: Great job, DJ Mr. E! Melanie Harris: Nice Event ladies!!! Looking forward to next year! Thanks DJ Mr. E. April Randall : Thank you, DJ Mr. E!. You were great."
"

I booked DJ "Mr. E" for a retirement party on May 28, 2019 and he truly exceeded my expectations and was phenomenal throughout the evening. His charismatic demeanor captured our hearts as he went from DJ booth to spur of the moment MC. I am forever indebted to him and would re-book him in an instant. " - Elsie Franklin
"

OMG you were absolutely AMAZING! I hope you enjoyed it because we ALL did and so did our guests! People are still talking about your 100 songs in 30 minutes! " - Felicia Edwin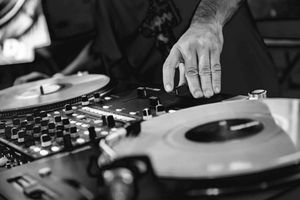 "

Maaaan! They are still talking about you!! Forgive me for getting back to you so late. THANK YOU! THANK YOU! THANK YOU! You were perfect, My Brother! Everyone had a great time and loved you!" - DJ AJ (Andre Johnson)
BEST DJ EVERRR! Thanks for rocking the house at the reunion & allowing me to dance out of my shoes!!!
Goldie
IF YOU ARE IN THE WASHINGTON, DC AREA AND YOU NEED a GREAT DJ TO KEEP THE DANCE FLOOR PACKED, HIT UP DJ "Mr. E. hE'S YOUR GUY. tell him Latrelle sent you.
latrelle
dj "mR. E. CHECK HIM OUT. HE'S ALL THAT YOU NEED. 
DALE AVGUY DYKES 
"

YOU ARE NOW ROCKIN WITH THE BEST!Whenever I have an event, I know who to call! Indoors, outdoors, parties or events, he's always prepared. Now with over 8 events together, he's the one I call; and definitely one of DC's finest. Professional and reliable, DJ "Mr. E" knows his music. If you hire him, you will not be sorry." - Sonya Lowery, Chief Adventure Officer, World Next Door
"

Had the pleasure of contracting DJ "Mr. E" for a non-profit virtual fund raising event and I must say, he delivered an amazing show. He shook up every tile on the screen and had everyone moving. We have received nothing but high praises for selecting such a professional and energetic DJ who truly knows his job and has the beats for every genre. Thanks for making us shine! " - Kyle Hutchinson, CEO Hutchinson Design Group